Lightning Diverter Strips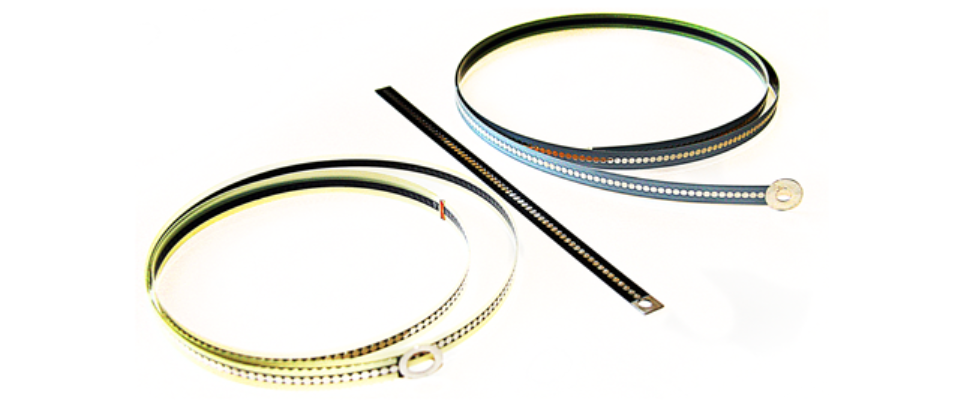 Four generations of diverter strips are currently available for the complete requirements of Aircraft, Rotorcraft and Wind Turbines.
Lightning Diversion Systems was the Pioneer of Segmented Lightning Diverter Strips and has stayed at the forefront of development to meet the needs of the full range of frequencies at which today's antennas operate.
In addition, robust and durable strips have been developed specifically to meet the demand of Wind Turbines to ensure maximum up time.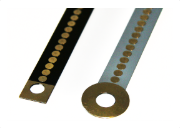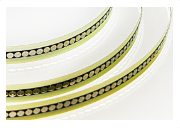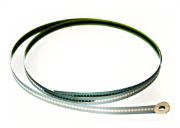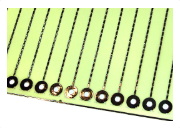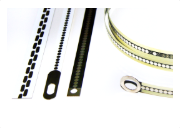 ---
Lightning Protection System - Aircraft Applications
Lightning Diversion Systems is the market leader in the design and manufacture of lightning protection devices that divert lightning strokes from aircraft nose radomes and other sensitive areas. The protection system consists of a segmented diverter strip which provides maximum multiple-strike protection with negligible effect on RF pattern characteristics. Attached to an aircraft's radome or other structure, the system allows a lightning stroke to travel safely and directly to ground in an ionized channel created in the air above the diverter strip. It combines permanent protection with low drag aerodynamics and has a negligible effect on radar antenna radiation patterns. The electrostatic shield created by the system provides a new source of streamers outside the radome wall to the fuselage. The resistance material in the strips help initiate the ionized channels and provides a bleed-off path for P-static. The small diameter of the disc segments makes the strips compatible with radar systems include Ku and Ka band, and disc size can be modified for optimum antenna patterns at higher frequencies.
---
Advantages of Lightning Diversion Systems Multi-Strike Lightning Protection
RF Transparency - Compatible with Ku and Ka Band Antennas
Multi-Strike Capability
Weight
.012 Material Thickness
Measured: 8.2 grams per 3 ft. section
.005 Material Thickness
Measured: 5.4 grams per 3 ft. section

Ease of Installation and Maintenance Cost
No holes drilled for installation to radome - Can eliminate moisture problems
Savings realized because of number of parts needed for solid diverter installations
Segmented diverters offer significant advantages whereby you do not have electromagnetic effects from current flow as you do in solid diverters. Further, high current making right turn from solid diverter to bolt causes physical damage, whereas current traveling in an ionized path above the buttons makes a smooth transfer to airframe.
The p-static channel created by the resistance material in the Lightning Diversion Systems diverter strip eliminates the problems inherent in the design of the foil strip, solid metal diverter bar and internal rod systems. Sophisticated technology requires congruent safety devices. Pitot boom installations on a nose radome increase the possibility of lightning damage. Damage from lightning striking this type of installation can cause malfunctions of adjacent instrumentation systems. Diverter strips placed on the radomes and other antenna enclosures allow lightning to travel in an ionized channel above the strip without harm to vital instruments and cockpit personnel.
Extensive testing indicates that the Lightning Diversion Systems strips will withstand current transfer greater than 200,000 amperes with little or no damage. (More than 99.5% of natural lightning strokes measured display peak current of less than 150,000 amperes.)
Ground Clips
| | |
| --- | --- |
| Part Number | Description |
| LDS10-07 | Ground Clip |
| LDS10-09 | Ground Clip |
| LDS10-10 | Ground Clip |
---
Download Diverter Strips product sheet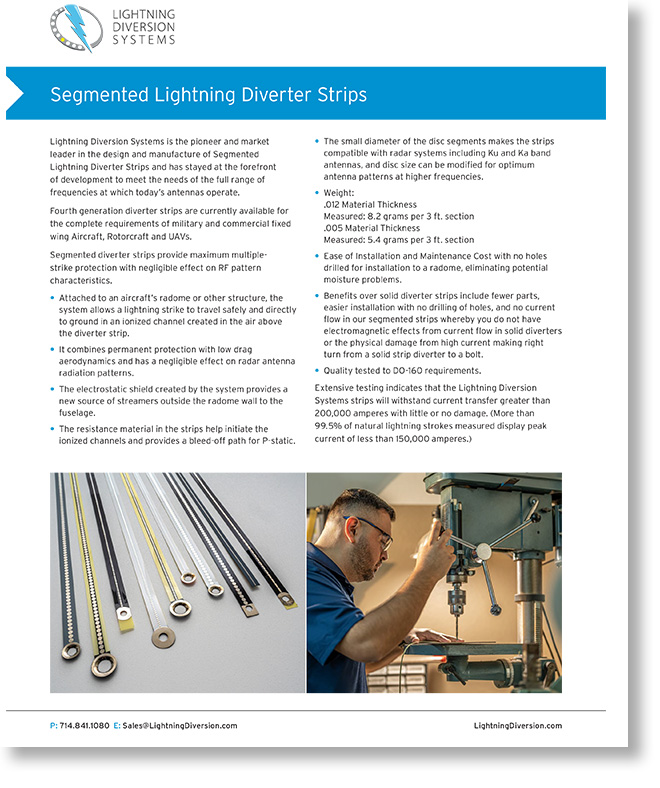 Click on image to download product sheet